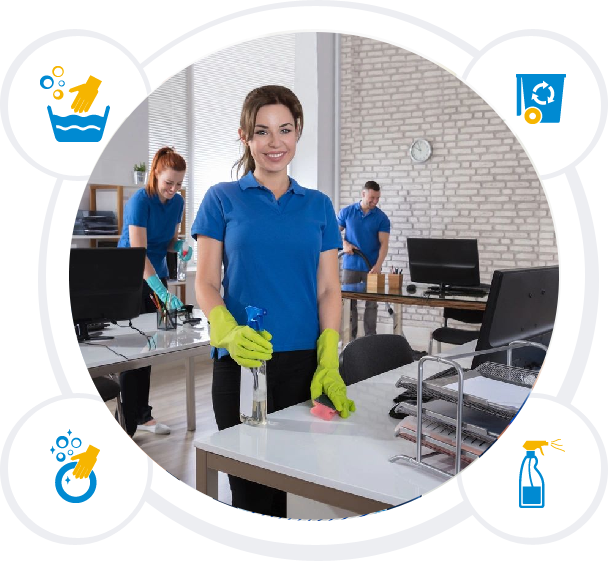 Get To Know the Cleaning Experts at Our Company
Maid for LA is a family-owned business that offers a wide range of cleaning services that will turn your property into a cleaner and healthier environment. As one of the best-reviewed cleaning companies in Los Angeles, you can be confident that we can handle the scrubbing and sanitizing of your property well.
Working with our team of outstanding cleaning experts means ensuring the cleanliness and pristine condition of your property after your appointment with us. Employing us means collaborating with an excellent team and a dependable, experienced company. You can also enjoy convenient scheduling from us. Aside from this, we use high-quality and eco-friendly materials for our services.
Our staff of cleaners are experienced, highly-trained, and bonded and insured. We use references and background checks to ensure every member of our team is consistent and reliable. All of our cleaners are individually interviewed and trained by experienced supervisors as well.
We have more than five years of experience in the cleaning industry. Aside from this, we are rated highly and always referred by our clients to other potential customers. We are also well-equipped with the skills and knowledge to follow EPA and CDC standards. Our team also employs a 10-step disinfection process during all of our appointments.
Our company offers 24/7 online booking, making appointment setting easier for you. We also have multiple payment options available for your convenience. With us, you have access to customer service 7 days a week during business hours.
Utilizing Green Cleaning Solutions
At our company, we primarily use efficient and eco-friendly cleaning solutions at the properties we clean. The products we use are certified and can kill a broad range of germs and bacteria.
Cleaning Your Area With High-Quality Microfiber Cloths
For dusting and wiping down window sills, lightboards, and other furnishings, we use only the best materials to ensure the cleanliness of your property. We utilize high-quality microfiber cloths which can remove up to 99% of dust from various surfaces.
Preventing Bacteria With Microfiber Mops
We also use high-quality and certified cleaning mops that are made of antibacterial microfiber. These help in preventing the growth of bacteria, efficiently removing dust, and killing 99% of germs and microbes from different surfaces.
Our Special HEPA Filter Vacuum
HEPA is an advanced filter that traps a large number of tiny particles that a standard vacuum cleaner would simply recirculate back into the air of your property. Our vacuums are recommended for minimizing dust, dander, and other common allergens in homes and workplaces. Those who suffer from allergies and respiratory conditions will surely appreciate the use of this device.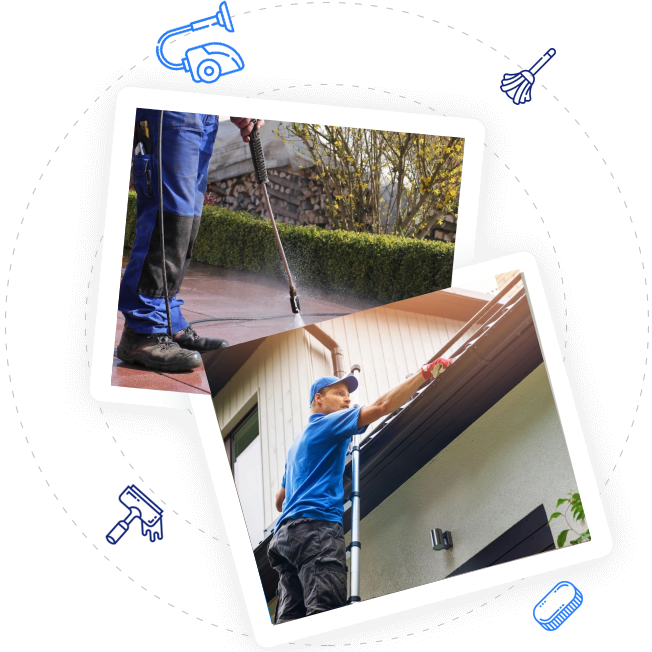 Our team of professional cleaners at Maid for LA can be employed by home and business owners in different locations. Our service areas include:
Beverly Hills
Burbank
Brentwood
Central Los Angeles
Culver City
Echo Park
Glendale
Downtown Los Angeles
Malibu
Marina Del Rey
Playa Del Rey
West and North Hollywood
West Los Angeles
Pacific Palisades
Santa Monica
Sherman Oaks
Silver Lake
Studio City
Van Nuys
Venice Beach
Get in Touch With Us Today
Reach out to our cleaning experts today for more information about us and our services. We are looking forward to hearing from you.