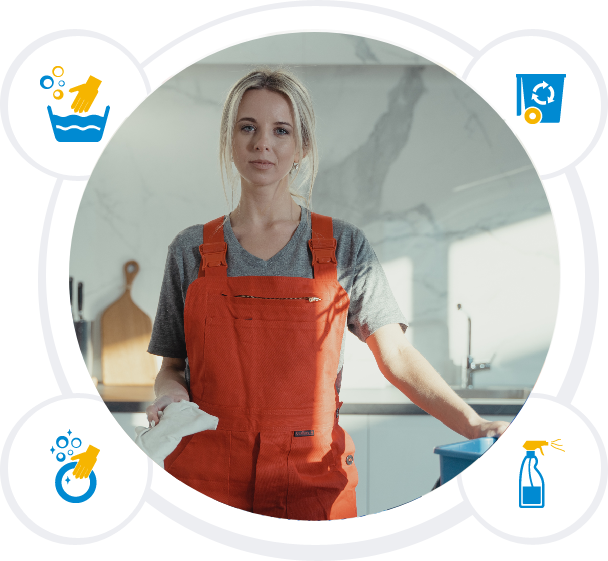 Wash and Sanitize Your Workplace With Our Experts
At Maid for LA, we believe that getting commercial cleaning services is also a way of investing in your business. A clean and hygienic workplace does not only keep your employees healthy and productive, but also ensures a positive first impression with your customers. Let us help you bring back the pristine condition of your property with our cleaning services.
Enjoy Our Exceptional Office Cleaning Services
We understand how hard it is to keep up with your usual office tasks while also maintaining a clean and healthy area for your staff. Let us handle the cleaning of your property so you can have more time to focus on your business. You can trust our team to make sure your office is neat and clean. You can rely on us to:
Empty all trash receptacles
Clean and sanitize restroom fixtures
Dust and polish furniture as needed
Dust window blinds and horizontal surfaces on a regular basis
Vacuum all carpeting and spot clean as needed
Sweep and mop any tile or hard flooring
Clean entrance door glass and any interior glass
Clean kitchen or break room fixtures and appliances
Dust air vents and returns, along with ceiling fans on a regular basis
Aside from this, we know that every office is unique. This is why we offer services tailored to meet the needs of your property.
Customized Office Cleaning Packages
We provide prompt, reliable, and cost-effective janitorial and commercial cleaning services that are customized to fit each clients' unique needs. Our team uses only the finest safe cleaning products and powerful equipment to keep your workplace bright and clean.
Offering Janitorial Services for Your Workplace
At our company, the members of our janitorial staff are well-trained and qualified professionals who are supervised regularly. This is done to ensure customer satisfaction and personal service. Our dedication to ensuring the quality of our staff helps us to remain one of the most trusted cleaning companies in Los Angeles.
Office Cleaners You Can Trust
We understand that it may be difficult to hire anyone to clean inside your workplace. This is why all of the cleaners we assign to commercial properties are specially trained for office cleaning jobs only. You can be confident that they will get the job done perfectly and make your office spotless.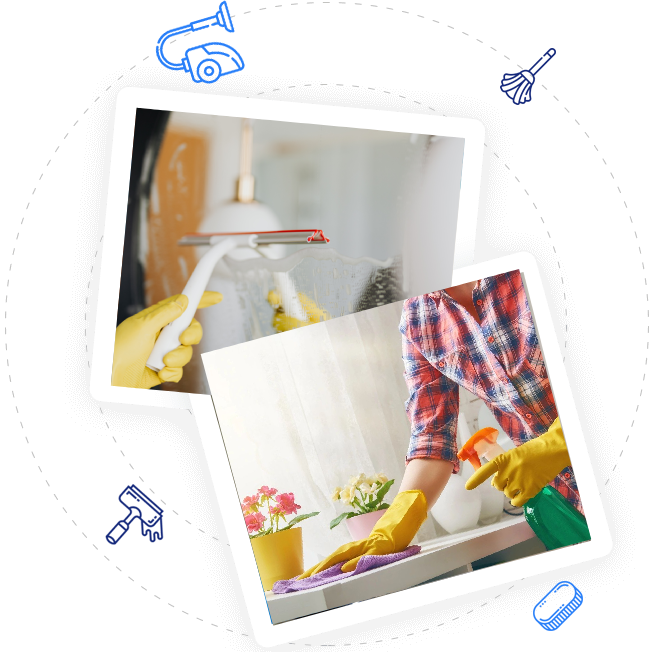 Benefits of Our Cleaning Services
Apart from the advantages to your staff and the overall look of your property, our cleaning services can bring other benefits for your business. By having your workplace professionally cleaned, you are guaranteed against regulatory risk. Aside from this, a well-maintained office can expand the lifespan of your equipment and facilities as well.
Protect Your Workplace From Coronavirus
Our team is here for you and your business during these unprecedented and difficult times. With the emergence of COVID-19, proper sanitation has become crucial. Our reliable cleaners are trained and ready to disinfect your property using the most advanced measures laid out by the Centers for Disease Control and Prevention (CDC).
Cleaning Using High‑Quality Items
Our cleaners use efficient, environmentally-friendly cleaning solutions that kill a broad range of germs and bacteria. Aside from this, we also utilize high-quality antibacterial mops and cloth to remove dust and kill germs from different surfaces at your property.
Connect With Our Cleaners Today
Reach out to us today to get an estimate for our services. You can also contact us if your business has had a COVID-19 positive employee to avail of the emergency services we offer across the Los Angeles area.