Do you ever feel like house cleaning is an insurmountable task? Do you find yourself looking around your home and wondering how on earth you'll ever manage to get it all done? Fear not, because Maidforla.com is here to help! We specialize in making your life easier by taking care of all your cleaning needs, leaving you with more time to relax and enjoy your beautiful home.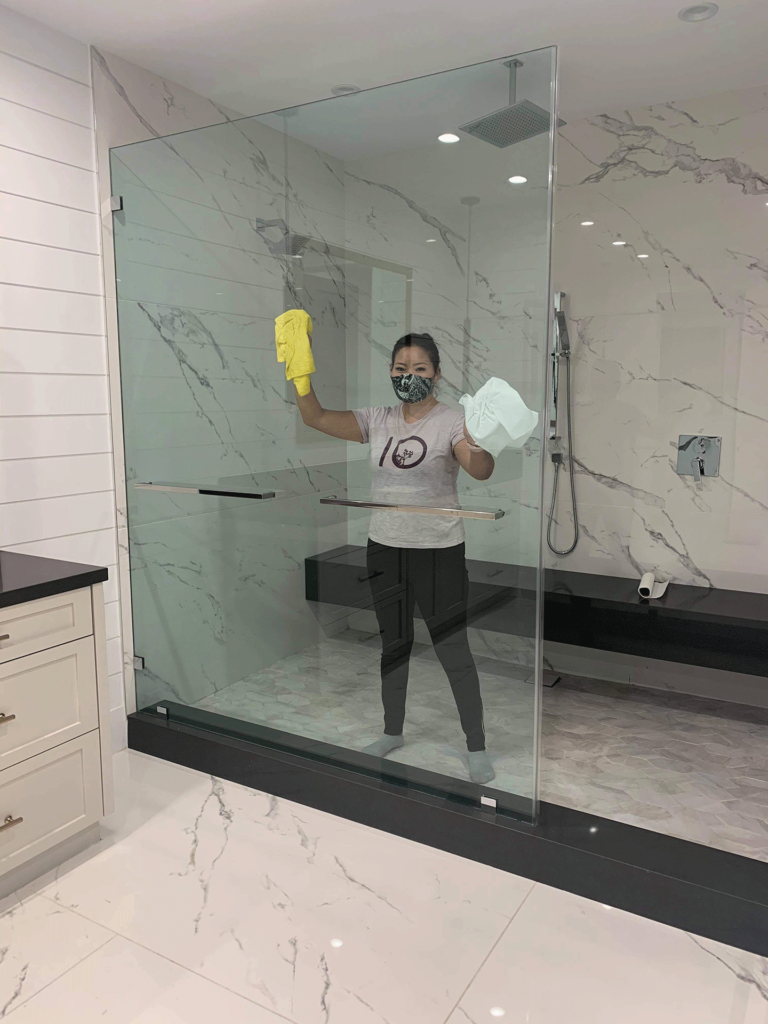 The Dreaded To-Do List
Let's face it: cleaning your home is not always fun. It can be overwhelming, time-consuming, and just downright exhausting. But it doesn't have to be that way! With the help of Maidforla.com, you can say goodbye to the dreaded to-do list and hello to a sparkling clean home. We'll take care of everything from dusting and vacuuming to scrubbing the bathrooms and washing the floors. You won't have to lift a finger!
Dust all surfaces including shelves, furniture, and decorative items
Vacuum carpets, area rugs, and upholstery
Mop or sweep hard floors, including tile, wood, and laminate
Clean mirrors and windows with a streak-free cleaner
Wipe down kitchen counters, cabinets, and appliances, including the stove and refrigerator
Scrub sinks, showers, and toilets in the bathrooms
Change bed linens and fluff pillows
Take out the trash and recycling
Clean any pet areas, including litter boxes and food bowls
Organize and declutter any messy areas, such as a messy closet or cluttered countertop
Time is Precious (You've Got Better Things To Do Than House Cleaning)
We all lead busy lives, and finding the time to clean your home can be a challenge. Between work, family, and social commitments, it's easy to let cleaning fall by the wayside. But when your home is messy and cluttered, it can be hard to relax and enjoy your downtime. That's where Maidforla.com comes in. We understand that time is precious, and we're here to help you make the most of it. With our expert cleaning services, you can reclaim your weekends and spend more time doing the things you love. Need a list of things to do while we clean?
Read a book or magazine
Watch a movie or TV show
Go for a walk or hike
Do some yoga or exercise
Call or text a friend or family member
Listen to music or a podcast
Try a new hobby or craft
Cook or bake something new
Take a nap or get some rest
Go out and explore your city or town
Attend a social event or gathering
Volunteer for a local organization
Take a day trip to a nearby destination
Visit a museum or art gallery
Play a board game or card game
Take a relaxing bath or shower
Have Fun LA While We Clean Your House
Why make cleaning your home feel like a dreadful chore when you can have a good laugh instead? At Maidforla.com, we know that cleaning can be funny too! Who knows what treasures we may find during our cleaning adventures? Maybe a sock hiding in an unexpected spot or a mysterious stain on the carpet. We believe that laughter is the best therapy, and we're not afraid to have a little fun while we tidy up your home. So why not let us do the cleaning while you sit back, relax, and enjoy the show? Trust us, you won't regret it!
Connect with Maid For LA:
https://www.facebook.com/Maidforla
Cleaning your house may give you temporary satisfaction, but investing in a professional cleaning service like Maid For LA not only saves you time and effort, but also ensures a clean and healthy living environment. So why not treat yourself to the luxury of a sparkling clean home and leave the cleaning to the experts?