Are you a busy professional who longs for a spotless and inviting clean home after a tiring day at work? Look no further! Maid For LA is here to transform your living space into a pristine sanctuary, leaving you with more time to relax and unwind. With our trusted Los Angeles home cleaning services, you can count on a team of dedicated experts to make your home sparkle and shine, giving you the ultimate peace of mind.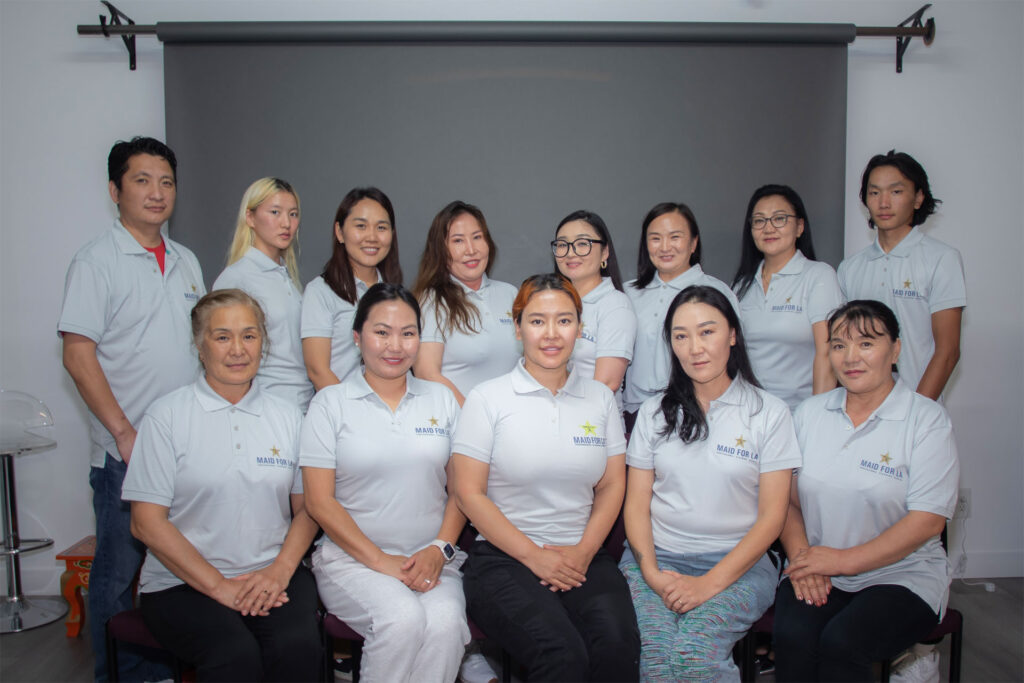 Impeccable Cleaning Services Tailored to Your Needs
At Maid For LA, we understand that every home is unique and every client has specific preferences. That's why we offer customized cleaning services that cater to your requirements. Our professional team will work closely with you to create a cleaning plan that aligns perfectly with your busy lifestyle. Whether you need a one-time deep cleaning or regular maintenance, we have you covered!
Trustworthy and Reliable Cleaning Experts
Your home is your haven, and we treat it with the utmost respect. Our team of highly-trained cleaning experts is not only skilled at what they do, but they are also trustworthy and reliable. You can feel at ease knowing that your home is in safe hands, and we will work diligently to exceed your expectations.
Time-Saving Solutions for Busy Professionals
We understand that your time is valuable, and coming home to a clean and organized space is a luxury you deserve. Our home cleaning services are designed to give you back those precious hours you would spend scrubbing and dusting. So, leave the cleaning to us and spend your evenings doing what you love!
Comprehensive Cleaning for Every Corner of Your Home
From dusty shelves to grime-prone areas, our expert cleaners leave no corner untouched. We take pride in our attention to detail and go the extra mile to ensure every nook and cranny of your home is fresh and immaculate. Experience the joy of a professionally cleaned home that you'll love to show off.
Eco-Friendly Cleaning Solutions for a Greener Home
At Maid For LA, we not only care for your home but also for the environment. That's why we use eco-friendly cleaning products that are safe for your family and pets. Our commitment to sustainability ensures your home stays clean, healthy, and environmentally responsible.
Book with Ease and Enjoy the Results
Say goodbye to tedious booking processes. With Maid For LA, scheduling your cleaning appointment is a breeze. Our user-friendly online platform allows you to book your cleaning service in just a few clicks. Once we've worked our magic, you'll return to a home that smells fresh and looks immaculate—our way of ensuring you always look forward to coming home.
With Maid For LA's trusted home cleaning services, you can finally say goodbye to cleaning fatigue and welcome a sparkling, well-maintained home without lifting a finger. Leave the hard work to us and indulge in the comfort of a professionally cleaned living space. Discover the joy of coming home to a clean home with Maid For LA!
Check us out:
Facebook – Maid For LA
Google – Maid For LA (Los Angeles), Maid For LA (Orange County)
FAQs about Home Cleaning Services
Q: What does Maid For LA offer in their home cleaning services? A: Maid For LA offers a comprehensive range of home cleaning services tailored to fit your needs. Our skilled cleaners handle tasks such as dusting, vacuuming, mopping floors, cleaning bathrooms, wiping countertops, and much more. We provide regular cleaning and deep cleaning options to keep your home immaculate.
Q: How can I trust Maid For LA's home cleaning services? A: Maid For LA takes pride in its reliable and trustworthy services. All our cleaners are highly trained professionals who undergo rigorous background checks and thorough vetting to ensure they meet our high standards. Our commitment to customer satisfaction and attention to detail have earned us the trust of countless happy clients.
Q: What sets Maid For LA apart from other home cleaning companies? A: At Maid For LA, we stand out with our personalized approach and top-notch service. We understand that every home is unique, so we tailor our cleaning solutions to match your lifestyle and preferences. Our experienced team uses eco-friendly products and advanced cleaning techniques to provide exceptional results with minimal impact on the environment.
Q: Can I schedule home cleaning services to suit my busy work schedule? A: Absolutely! Maid For LA is designed to accommodate your busy life. We offer flexible scheduling options, allowing you to book our services at a time that works best for you. Whether you need regular cleaning or a one-time deep clean, we're here to make your home spotless while you focus on what matters most.
Q: How do I get started with Maid For LA's home cleaning services? A: Getting started is easy! Simply visit our website at https://maidforla.com and explore our range of cleaning services. You can request a free quote online or give us a call to discuss your specific cleaning needs. Let us handle the cleaning, so you can come home to a fresh and clean living space without any hassle.