Keeping up with the demands of a busy life can be a juggling act, leaving little time for the important task of cleaning and maintaining a spotless home. But fear not, because Maid For LA is here to save the day! We understand the significance of a clean and organized living space, and that's why we offer exceptional home cleaning services that provide a solution to your cleaning woes. With our expertise and dedication, we not only save you time and effort but also ensure a consistently pristine environment that you can truly enjoy. In this blog, we will delve into the common problems faced by homeowners when it comes to cleaning, present the remarkable solution provided by Maid For LA, discuss how we resolve those problems, and highlight the multitude of benefits you can experience by choosing our trusted cleaning service. Get ready to discover a whole new level of cleanliness and convenience!
Keeping up with the demands of a busy life can leave little time for cleaning and maintaining a spotless home. That's where Maid For LA comes in.
We understand the importance of a clean and organized living space. With our exceptional home cleaning services, we offer a solution that not only saves you time and effort but also ensures a consistently pristine environment.
In this blog, we will explore the problems faced by homeowners when it comes to cleaning, present the solution offered by Maid For LA, highlight the resolution to those problems, and discuss the benefits of choosing our trusted cleaning service.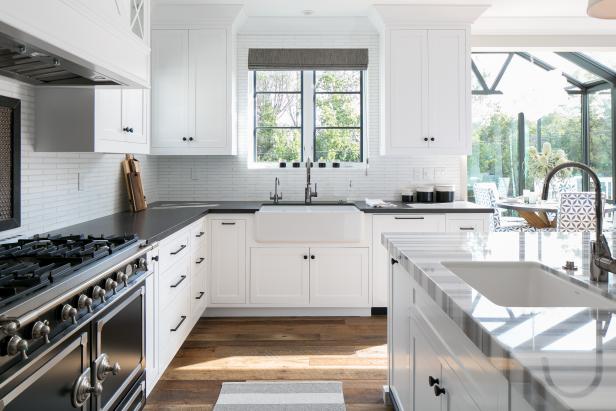 "I'm Too Busy to Clean My Home"
We understand the unique challenges that arise from juggling demanding schedules and hectic lifestyles. Limited time and energy make it difficult to dedicate oneself to thorough cleaning, causing stress and hindering the enjoyment of a tidy living environment.
Busy schedules and hectic lifestyles often leave homeowners with limited time and energy to dedicate to thorough cleaning.
Maintaining a clean and tidy home can become overwhelming, leading to stress and a less enjoyable living environment.
Ineffective cleaning methods and lack of professional expertise may result in unsatisfactory results and unmet expectations.
Maid For LA is Los Angeles' Home Cleaning Champion (Ranked #1 in Google)
Maid For LA offers the ultimate solution to these cleaning challenges. We are committed to delivering top-notch home cleaning services that exceed expectations.
Our team of experienced and highly trained professionals is equipped with the knowledge and skills to tackle even the toughest cleaning tasks.
By utilizing modern cleaning techniques and utilizing eco-friendly products, we ensure a thorough and safe cleaning experience for your home.
Why Use Maid For LA?
At Maid For LA, our mission is to provide consistent, exceptional cleaning services that make your life easier.
We pay attention to every detail, leaving no corner untouched. From dusting and vacuuming to sanitizing and organizing, we go above and beyond to ensure a sparkling clean home.
Our team is punctual, reliable, and dedicated to delivering results that surpass your expectations. With us, you can have peace of mind knowing that your home is in the hands of professionals who take pride in their work.
Benefits of Choosing Maid For LA
Impeccable Cleanliness:
Experience the joy of stepping into a perfectly clean and fresh-smelling home. Our meticulous attention to detail ensures every nook and cranny is thoroughly cleaned.
Say goodbye to dust, grime, and clutter. With Maid For LA, your home will be transformed into a pristine sanctuary.
Time and Energy Savings:
Free up valuable time and energy by letting us handle the cleaning tasks. Focus on what truly matters to you while we take care of maintaining a clean and inviting living space.
Professional Expertise:
Our skilled team of professionals is trained in the latest cleaning techniques and equipped with state-of-the-art tools and products.
Trust in our expertise to handle delicate surfaces, intricate spaces, and special cleaning requirements with precision and care.
Consistency and Reliability:
We pride ourselves on our commitment to delivering consistent, exceptional cleaning services.
You can rely on us to show up on time, follow your specific instructions, and consistently exceed your expectations.
Peace of Mind:
Relax and enjoy your clean home without the stress and hassle of cleaning it yourself.
Our fully insured and bonded team ensures the utmost care and security for your property, giving you peace of mind.
When it comes to choosing the best home cleaning service in LA, Maid For LA stands out as the trusted choice. With our expertise, attention to detail, and dedication to delivering exceptional results, we are committed to exceeding your expectations every time. Experience the benefits of a consistently clean and inviting home by choosing Maid For LA as your go-to cleaning service. Contact us today and let us transform your living space into a pristine sanctuary you'll love coming home to.