Keeping your home clean and tidy is important not only for aesthetic reasons but also for your health and wellbeing. However, with busy schedules and other priorities, it can be difficult to find the time and energy to clean your home thoroughly. That's where Maid For LA comes in. As one of the leading West LA home cleaning services, MaidForLA.com can help you maintain a clean and healthy #home without the hassle. In this blog, we'll explore the benefits of hiring MaidForLA.com to clean your home on a regular basis.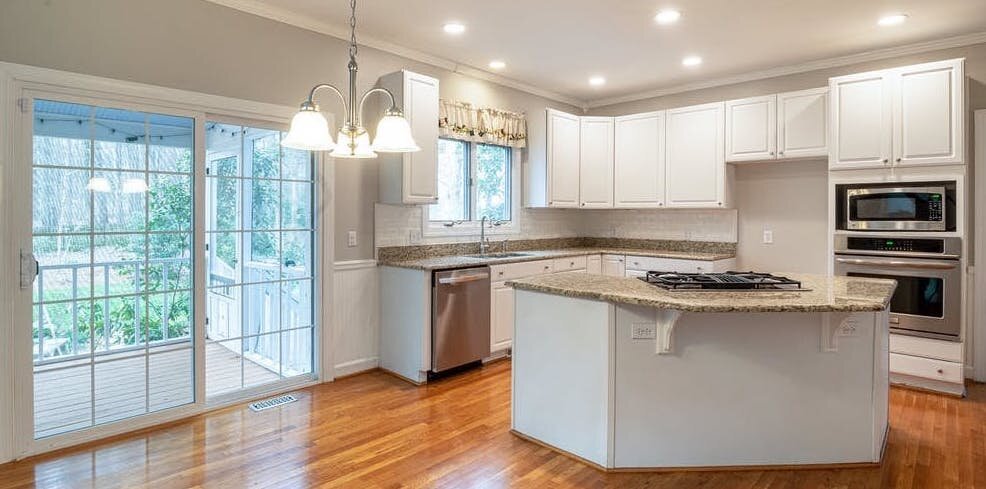 Areas covered by Maid For LA
But first, let's take a closer look at what areas of West LA MaidForLA.com serves. These include:
Beverly Hills
Santa Monica
Culver City
West Hollywood
Brentwood
Bel Air
Pacific Palisades
Venice Beach
Benefits of having Maid For LA home cleaning service?
A cleaner home: This may seem obvious, but hiring a professional cleaning service like MaidForLA.com ensures that your home is thoroughly cleaned on a regular basis. Their trained professionals use top-of-the-line cleaning products and equipment to ensure that your home is not only clean but also sanitized and disinfected.
More free time: Cleaning your home can be a time-consuming task, especially if you want to do it right. Hiring MaidForLA.com frees up your time so that you can focus on other priorities, whether that's spending time with family and friends, pursuing hobbies, or simply relaxing.
Improved health: A clean home is a healthy home. Regular cleaning reduces the amount of dust, allergens, and bacteria in your living space, which can improve indoor air quality and reduce the risk of illness.
Professional expertise: MaidForLA.com's team of cleaning professionals are highly trained and experienced. They know how to clean your home efficiently and effectively, using the best products and techniques for each specific task.
Customizable cleaning plans: MaidForLA.com offers customizable cleaning plans to fit your specific needs and budget. Whether you need a basic cleaning or a deep clean, they can tailor their services to meet your requirements.
Consistent cleaning: With regular cleaning from MaidForLA.com, you can be sure that your home will always be clean and tidy. They offer weekly, bi-weekly, and monthly cleaning options to ensure that your home stays in top condition.
Peace of mind: Knowing that your home is being cleaned by a professional cleaning service can give you peace of mind. MaidForLA.com is licensed, insured, and bonded, so you can trust that your home is in good hands.
In addition to these benefits, hiring MaidForLA.com for your home cleaning needs also supports a local business in West LA. MaidForLA.com is committed to providing excellent service to the community, and by choosing their services, you're contributing to the local economy.
So, if you're in need of home cleaning services in West LA, look no further than MaidForLA.com. Their team of professionals will work with you to create a customized cleaning plan that meets your specific needs and budget. Plus, with their top-of-the-line cleaning products and equipment, you can be sure that your home is in good hands.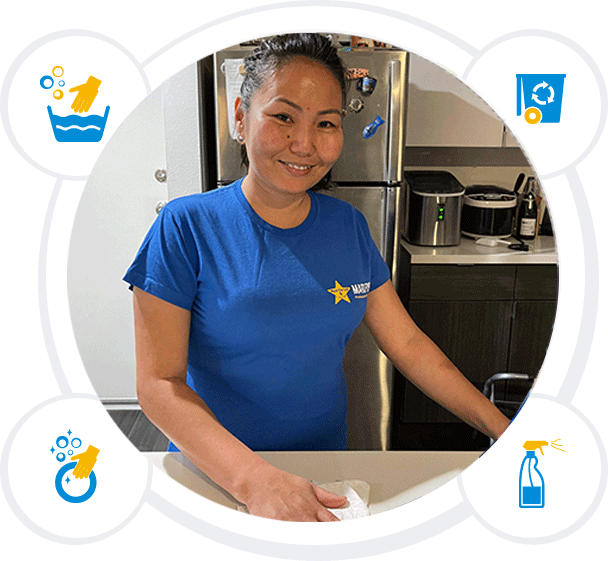 In conclusion, hiring a professional cleaning service like MaidForLA.com offers a range of benefits, from a cleaner home to improved health and more free time. By choosing MaidForLA.com, you're not only investing in the cleanliness and well-being of your home but also supporting a local business in the West LA community. So, what are you waiting for? Visit MaidForLA.com today to learn more about their services and to book your first cleaning!
Call, connect with MaidForLA.com at: LA Home Cleaning
Facebook: MaidForLA, Phone: (323) 632-5693
Looking for a reliable and professional home cleaning service in West LA? Look no further than Maid For LA! Our team of experienced cleaners will make sure your home is sparkling clean and tidy, so you can relax and enjoy your free time. With our flexible scheduling and satisfaction guarantee, you can trust that your home is in good hands. Plus, our use of eco-friendly products ensures that your home is not only clean, but also safe for you and your family. Don't wait, book your appointment with Maid For LA today and see the difference for yourself!